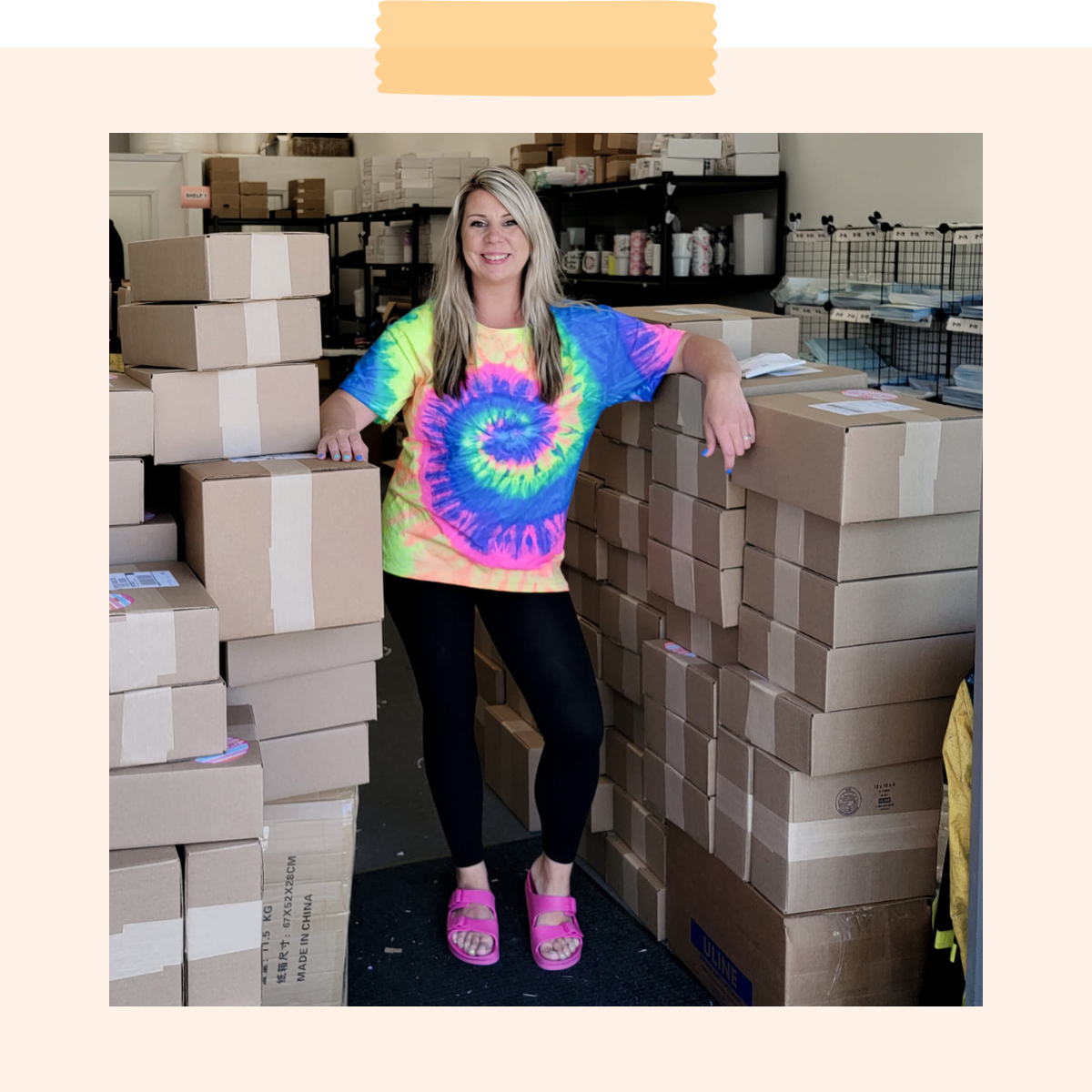 IN THE STUDIO
Hi! I'm Jacqui and I started sublimation in 2018 in the hallway of my home with 2 kids under 3 and pregnant with my third.
I didn't know how to start a business but decided to jump in head first by designing my own snarky products and started an Etsy shop.
The, in 2020 I had my first TikTok go viral shooting me to start producing tumblers at a volume I could never have dreamed of.
During those months of virality, I noticed more and more people asking for help to get started in their own business and I began sharing little tips and tricks I learned along the way. Those tips and tricks blossomed into selling sublimation blanks, designs, mockups, and courses and I have never felt so fulfilled.
My passion is designing and teaching others how to grow their brands into what I know they can be.